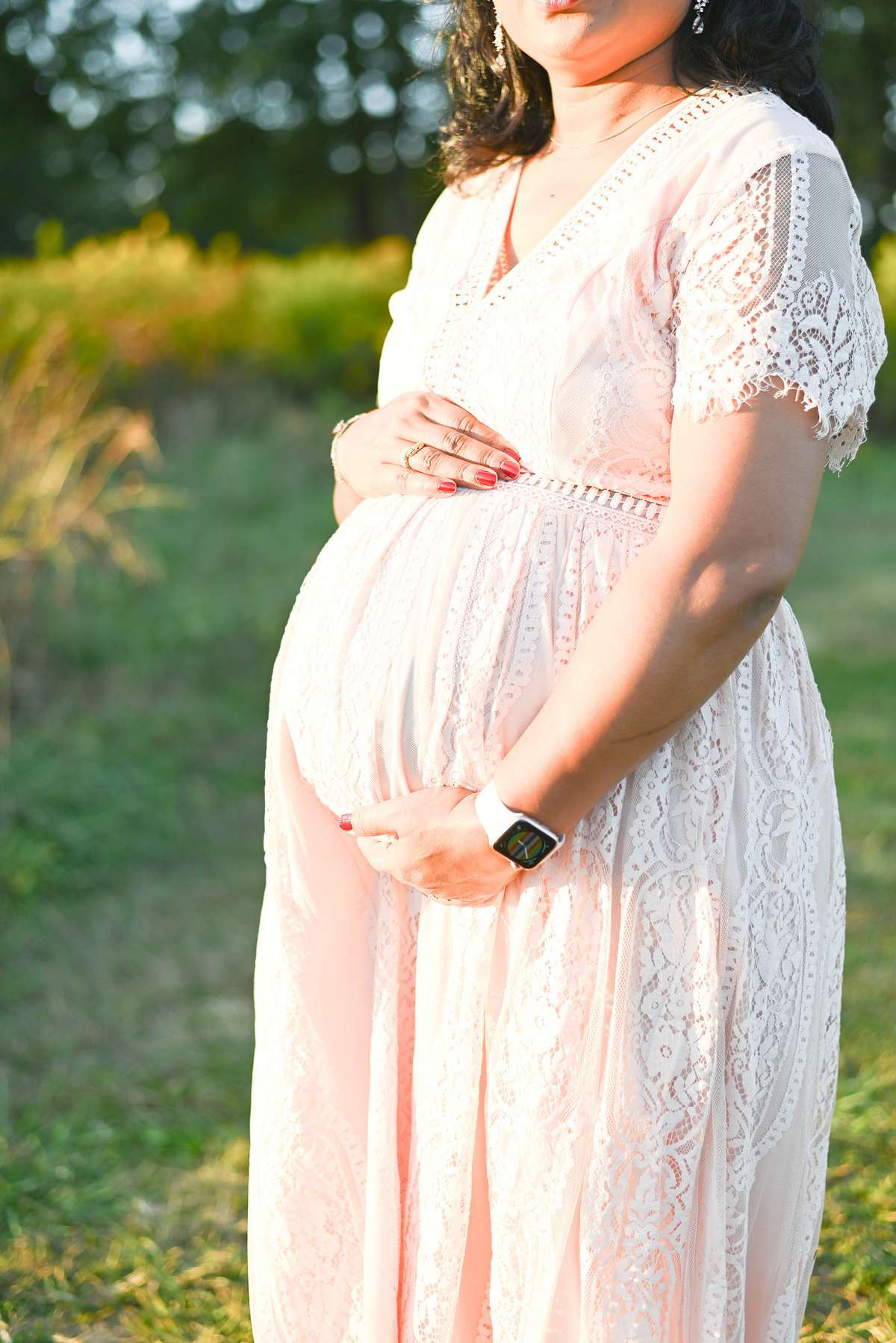 Congratulations on deciding to do your maternity photoshoot with Kalina's Photography. In this post we are going to answer some of the most common questions about our pregnancy photo sessions. We get many questions besides prices as to what to wear, when is the best time to do your photos and more.

1.Number one questions is "Why should I do a maternity photoshoot?" 
My response is always that you are doing this session to leave a legacy to your baby, and to show him or her how excited you are about him/her coming into the world. On the same note, you are only pregnant with this baby once, so we believe that is an amazing milestone to capture.
2. How many weeks should I be for my maternity photos?
We highly recommend to be on the safe side that your belly will be showing and that you are comfortable to be about 31 to 36 at the latest. Sometimes you will choose to do an outdoor session that will require you to walk and that will get you tired so aiming for 31 to 34 weeks, in my experience, you will be still be comfortable so make sure to book with time.
3. How long do maternity photos take?
Our sessions for maternity in one location either in studio or outdoors last no more than one hour.
4. When to find a maternity photographer?
It depends where you live but wherever you are book your photographer after the safe time and know your pregnancy is going well, we recommend you book with us when you are in your 20 weeks and you have received the gender so that we plan color of dress and if you are using that as part of the them of your photos.
5. What to ask a maternity photographer if you live in Charlotte, NC?
The other popular question I get is can you recommend locations for outdoor session? and what should I wear to the session? I set up a phone consultation to answer questions for best communication
These are the most asked question we get. If you live in the Charlotte, NC and would like to book Kalina for your maternity session then visit our packages and complete a contact form to start the process.