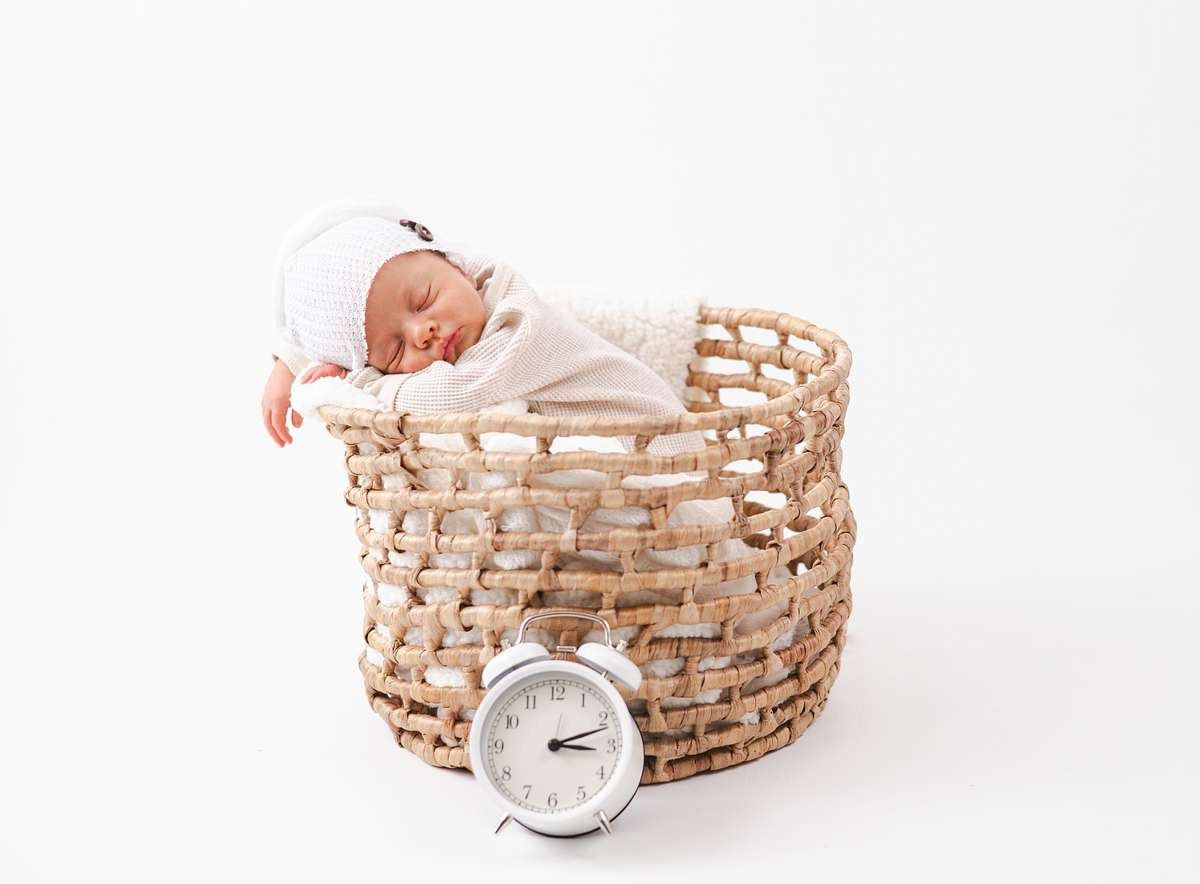 In my experience parents that take time to read these instructions get the best photos. So read ahead:

1. This is the number one tip because it is very important: You must feed your baby at your home and dress baby in a cozy onesie of your choice.
2. My number two tip is to keep baby sleep during the session is to bathe him or her. In case you have not bathe baby yet, then give baby a body massage with lotion or baby oil all of the body prior to his feeding for coming to his session. 

3. How to dress the baby: dress baby in a cozy onesie and make sure diaper is clean.

4. VERY IMPORTANT: if your baby has not been sleeping for a couple of hours after feeds, he might be having digestive issues and it is important that you tell me so that we can schedule the session once you observe he/she is sleeping for two hours after feeding (give or take) between feeds. it is normal that babies are getting used to digesting their own food so it is normal to have gas and pain, what is not normal is that they don't sleep at all. So please only schedule appointment when baby is sleeping the longest after his/her feeds.

5. The more baby sleeps in the prior days to our newborn session, the better session we will have. So please consider to develop a habit and hold back on too many visits prior to the newborn session because in my experience, the more baby is handled the less you will have a sleepy baby during the session.

6. if baby is sleeping well for days, try to stick to the same routine, don't change anything so that we can achieve those sleepy photos. If you are breastfeeding, please do not change anything about your food because it will affect the baby's digestion, and this may cause your session to have an unsettled baby with new digestive challenges. Ask your pediatrician about gripe water for your baby. If it is ok for them to take please give it to baby for 48 (as recommended) prior to our session.
7. Bring a blanket from home, the smell of home helps to soothe the baby better. 

8. Please bring a pacifier, we have saved so many sessions by soothing the baby with it. This is very important.
9.We have flow for our session, which typically last 2 hours max. So make sure to plan for that amount of time. We will allow the parents and baby in the session. Extended family (such as grandparents are done after newborn session, will talk about instructions for these).
10. We provide you all of the props and outfits, wraps for your session. You do not need to bring outfits unless you want to.
11. Now let's talk diapers, we usually want the baby as bare skin as much but wearing a diaper helps the session move smoother. We will tuck the diaper not to be seen on the photos.
12. Be papered to be between warm or hot, we keep our studio warm for the baby to sleep the most comfortable. Also, if you are going to be part of the session (based on the package you choose), come dressed appropriately, do your make-up and hair if needed.
13. What should you wear? we highly recommend that you choose soft colors to go with your baby pastel colors and also solid colors, no stripes preferred. 
14. If for any reason, there is any health issues that you are concerned please communicate them to us. For example, if your baby was circumcised, or any umbilical cord concerns , or anything medical please let us know ahead of the session.
These are the basics pointers for our sessions, which helps you to have an idea what to expect.
Our studio is on a second floor and there is room for your family, we just want you to know. If for any reason you can't go up the stairs, please communicate with me and see if we can accommodate. 
Do not hesitate to contact our studio with any questions we are here to help. Just a friendly reminder that your newborn session must be paid according to our contract before the session and fully paid before photos are released to you. We look forward to meeting your bundle of joy!
~ Kalina's Photography