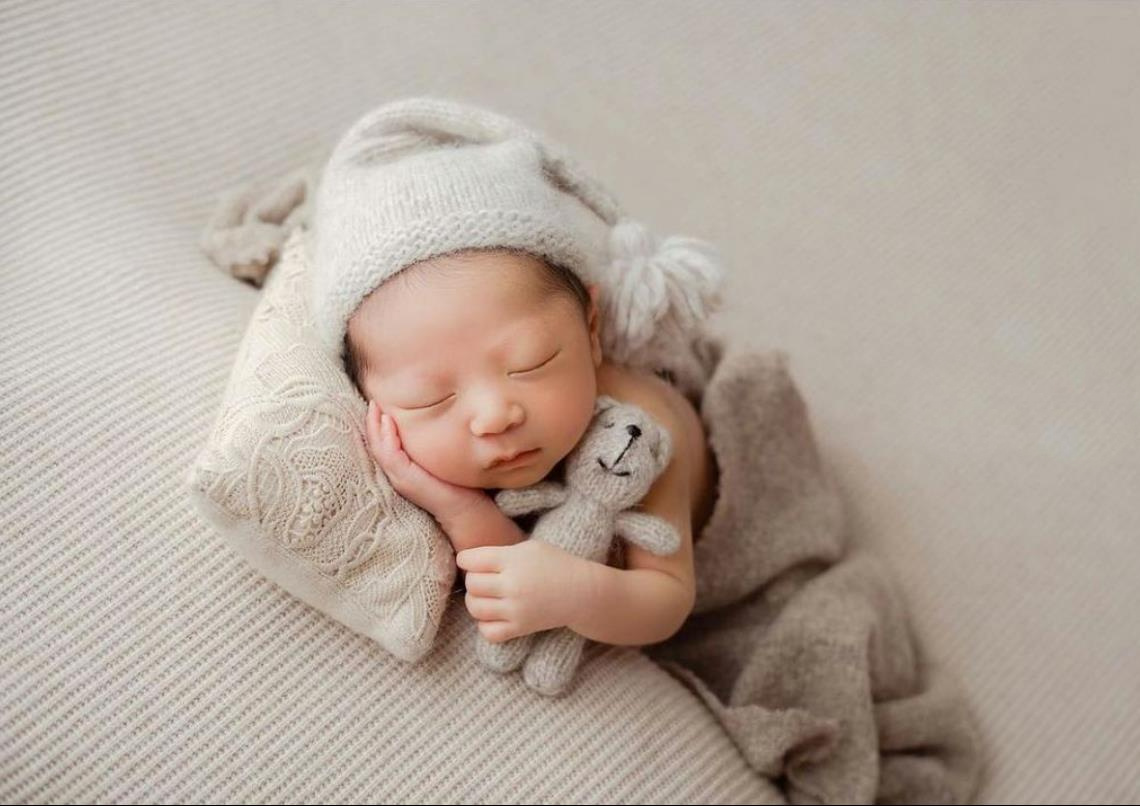 Important tips about our newborn sessions.

These instructions are provided to clients to come to our home studio. 
This tip is very important: We will need you to feed your baby right before the session at your home so that baby is sleep when they get to our studio. Baby will probably need one feed while the session and you will have a chance to do that here as we want baby happy.  We will guide through the session as to the next steps.
The best time to do your newborn photos are from 48 hours up 3 weeks old after the birth of your baby. 
You want gorgeous sleeping and calm baby photos - Then make sure to know that you don't want to change anything about a baby's feeding routine if he or she is sleeping well. If you are breastfeeding, please do not eat anything spicy 48 hours prior to our session, this will affect baby and their digestion making it difficult to settle and sleep well. This is very important :) so prepare with time.

Ask your pediatrician about gripe water for your baby. If it is ok for them to take please give it to baby for 48 (as recommended) prior to our session.

The day of the session feed the baby as close to the session time and bath him or her as well so that when they ride in the car on the way to our studio they are sound sleep.
Bring a blanket from home, the smell of home helps to soothe the baby better. 

We suggest you bring a pacifier, we have saved so many sessions by soothing the baby with it (we know some parents don't want this) however, it helps us so much to accomplish a calm baby.
We have flow for our session, which typically last 2 hours max. So make sure to plan for that amount of time. Since our studio is small we will allow the parents and baby in the session and if we are doing a family we will discuss separate instructions for that no worries.
Bring any props you want to include on the photos, like headbands for girls, or a cute outfit for your boy. To keep a minimalist style find pieces that have muted color and light prints (just a suggestion and only if you want. We have a lot of options in our studio).
Now let's talk diapers, we usually want the baby as bare skin as much but wearing a diaper helps the session move smoother. We will tuck the diaper not to be seen on the photos.
Be papered to be between warm or hot, we keep our studio warm for the baby to sleep the most comfortable. Also, if you are going to be part of the session (based on the package you choose), come dressed appropriately.
The night before your session review this list and prepare a bag with all of the items you want to include.
Our studio will have soothing music and a white noise to soothe your baby.
Let's talk about what you should eat two or three days before our session if you are breast feeding. You know that saying "you are what you eat" then this also applies here, in order for us to have those cute pictures of baby sleeping you must avoid any food that may cause tummy issues for baby such as spicy food. Avoid any spicy foods if you are breast feeding.
Most of our time it is spent soothing your baby and making them comfortable so we are used to slow pace session.
We love working with babies, so we want you feel relaxed and be prepared for the session to go smooth and we will take the photos you want.
If for any reason, there is any health issues that you are concerned please communicate them to us. For example, if your baby was circumcised, or umbilical cord is still attached, or anything medical please let us know ahead of the session.
These are the basics pointers for our sessions, which helps you to have an idea what to expect.
If you have any questions that we have not addressed don't hesitate to ask.
Do not hesitate to contact our studio with any questions we are here to help. Just a friendly reminder that your newborn session must be paid according to our contract before the session and fully paid before photos are released to you. We look forward to meeting your bundle of joy!
~ Kalina's Photography, LLC